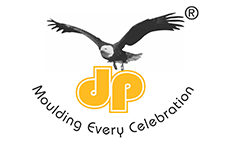 The well-equipped, state-of-the-art food-container manufacturing units at Prithvi in Silvassa host advanced technology extruders, high-speed thermoforming machines and supreme-quality moulds. We employ thermoforming machines with automatic servo controlled PLC system, ideal for manufacture of plastic ware from polypropylene (PP).
Our production plants and offices are housed in a spacious 42,000 sq.ft. facility in Silvassa. To ensure uninterrupted production, we directly source power from the sub-station through an express feeder and utilize stabilizers for consistent supply.
The machines utilised at Prithvi have high operating speeds and allow the use of variety of moulds, thereby ensuring high production efficiency. To enhance the aesthetics of the polypropylene containers, printing machines that create decorative prints on plastic cups and bowls are also used. We are an ISO-certified company.