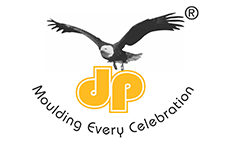 Quality is our key strength. We strictly adhere to benchmark standards and industry guidelines and have streamlined our production processes to ensure consistent high quality of the wares at all phases.
We partner solely with those organisations that share our values and adhere to our quality standards. Striving to improve at every stage, we maintain stringent quality checks at various levels of production.
The use of high-quality raw materials such as polypropylene homopolymer sourced from reputed vendors, sturdy machines and fine moulds ensure world-class quality and finish. Sterilisation, continuous cleaning and appropriate personnel gear facilitate a hygienic production environment. We employ a high-quality master batch to clean the raw materials. Since these are mostly used for storing and packaging food, extra care is taken to guarantee uncompromised quality and durability.
Food Contact Application is a test for food packaging and food contact material that ensures the quality, safety and performance of the packaging products.
Our products have also undergone Centre of Skilling and Technical Support (CSTS) Test that ensures that every product is made using high-quality polypropylene material that can be reused and recycled.